In our last message, we showcased some of the highlights of Apple's 2022 Operating Systems updates. Here are some additional features to watch for.
Apple 2022 Operating System Feature:
Passkeys Aims to Replace Passwords…
Eventually, Apple's new Passkeys technology, which is associated with the work of an industry consortium called the FIDO Alliance to ensure cross-platform support, aims to replace passwords for websites and apps with private passkeys stored only on your device and accessed by Touch ID or Face ID. Passkeys are easier to use than passwords and significantly safer since they can't be stolen from websites and each one is specific to the site for which you create it. They'll be available on all your Apple devices, syncing end-to-end encrypted through iCloud Keychain.
Use Your iPhone as a Webcam for Your Mac
Mac webcams are nowhere near as good as the rear-facing cameras in your iPhone, so Apple is helping us improve our video conferencing by using an iPhone as a webcam and microphone.
The feature, called Continuity Camera, works wired or wirelessly and can automatically switch to using your iPhone as a webcam when you bring it close to your Mac. It provides Portrait mode to blur the background, Center Stage so you can move around, Studio Light to dim the background and illuminate your face and even Desk View to show what's on your desk in front of your Mac. Apple says Belkin will be making clips to attach your iPhone to your Mac.
Stage Manager Offers New Window Management Approach
We're not yet sure what to make of Stage Manager, which is Apple's new approach to window management on the iPad and Mac. It puts one app in the center of the screen while keeping other apps off to the side, making it easy to flip between apps or show multiple apps at once. It doesn't replace traditional window management—you have to turn it on in Control Center—so you won't be forced to change. However, it might be welcome, especially on the iPad, where it also enables the use of an external display.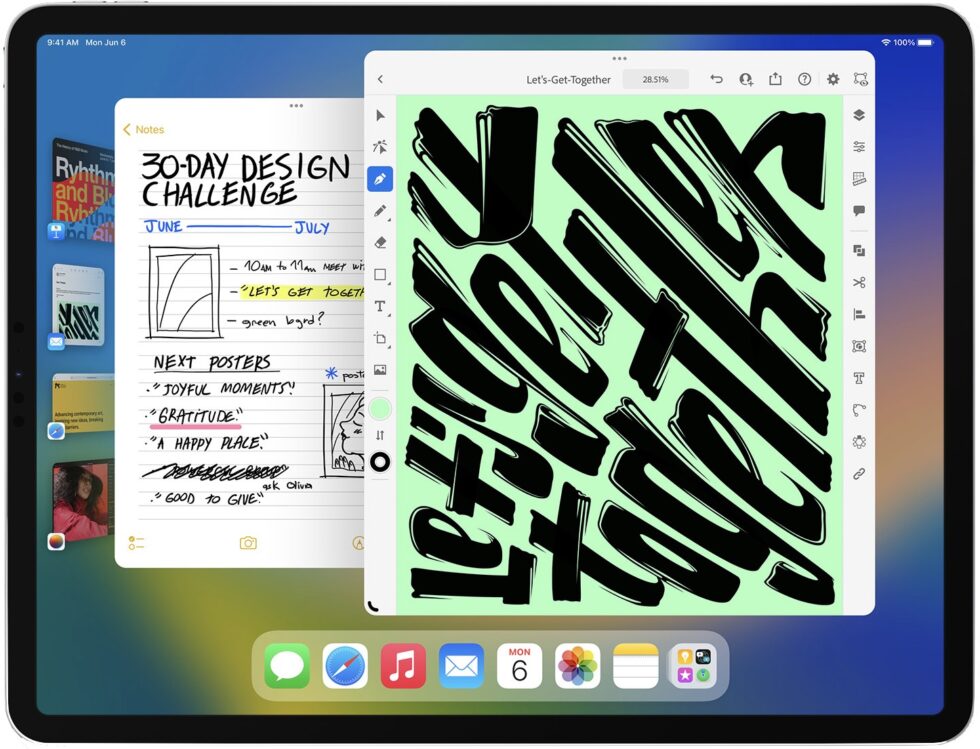 Simultaneous Dictation, Touch Selection and Keyboard Editing
On the iPhone and iPad, you've been able to tap a microphone button to invoke Dictation. This is a huge advantage when you want to send a message without typing. In iOS 16 and iPadOS 16, Apple radically improved Dictation. You can now simultaneously talk, type, edit on the keyboard, select text via touch and use the Apple Pencil (on an iPad). Dictation will also automatically add commas, periods and question marks as you dictate. Plus, you can insert emojis with voice commands. Sadly, it seems that the Mac gets only the punctuation and emoji capabilities.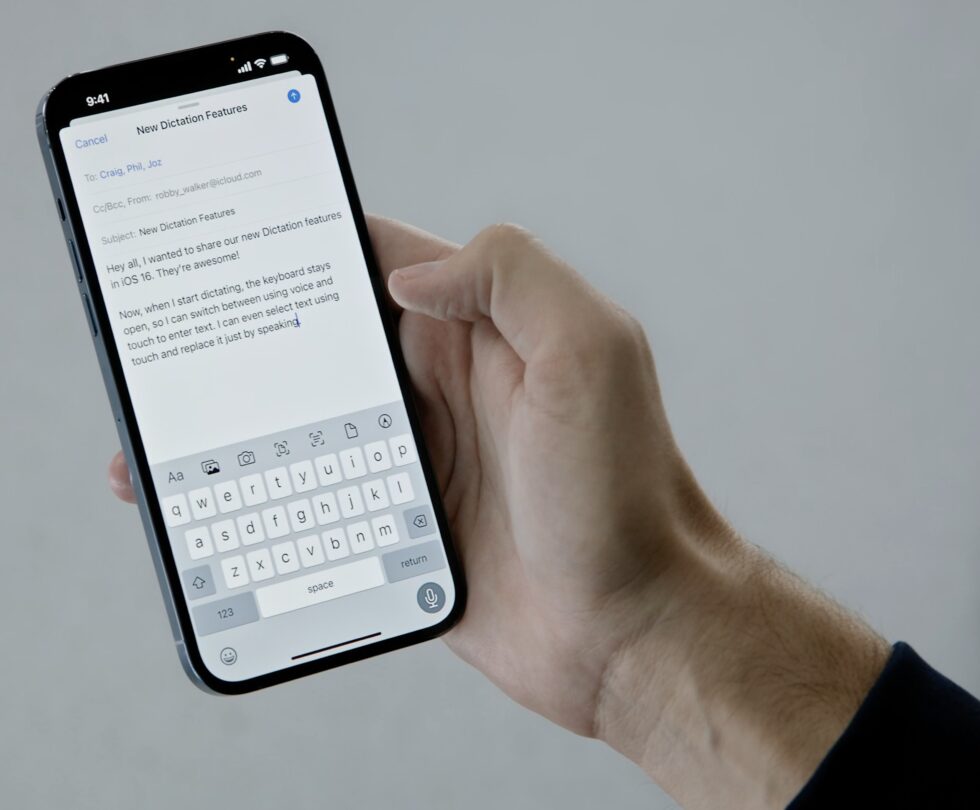 Medications App on the Apple Watch
Many of us have to take medications, vitamins and supplements regularly. To help us better manage our health, Apple is adding the Medications app to watchOS 9. You'll be able to enter your meds in the Health app on the iPhone, be alerted to any critical interactions between drugs and have your Apple Watch notify you to take the right pills at the right times.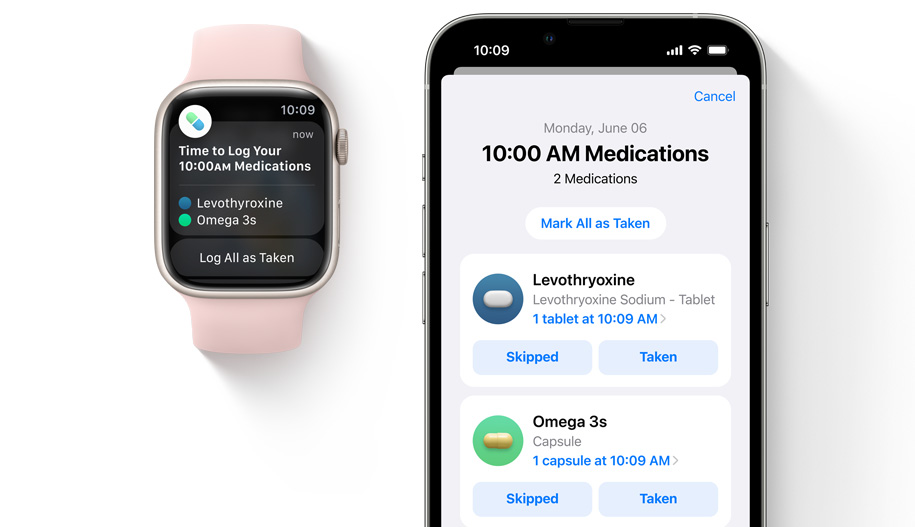 Weather App Appears on the iPad and Mac
In Apple 2022 Operating Systems updates, Apple says it's bringing the Weather app to the iPad and the Mac. Since Weather has been on the iPhone since the beginning, it's hard to fathom what took Apple so long. If you haven't already jumped ship for one of the 17,000 other weather apps out there, you'll be able to enjoy using Apple's built-in app in iPadOS 16 and macOS 13 Ventura.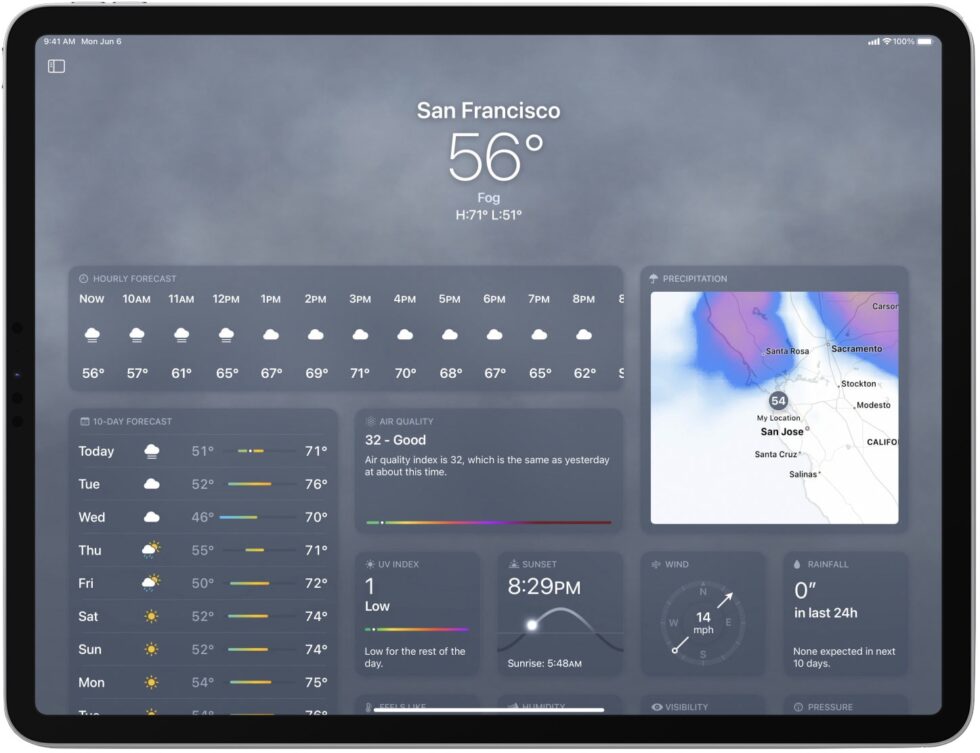 We will share more information when everything ships in a few months. We'll let you know when it's time to update!
About arobasegroup
arobasegroup has been consulting with clients and advising the best use of Apple Technology since 1998. We listen to our customers and solve problems by addressing their specific, unique needs; we never rely on a one-size-fits-all solution or require them to use a specific product. arobasegroup is your advocate in all things related to information technology. Contact us to learn how we can help: info@arobasegroup.com.
Keep Up-to-Date: An Invitation
Keep on top of all the latest Apple-related news via our social media feed. When you follow us on our social media channels, you will always be up-to-date with the most relevant Apple news and have easy access to tips and useful articles relevant for Apple, iPhone, iPad and Apple Watch users. You won't want to miss these articles and suggestions. Please follow arobasegroup on LinkedIn by tapping here. Thank you!
(Featured image by Apple)