How to Mask Nearby Noise
Do you have trouble concentrating at work because of a loud office environment? Or do you work at home and want to block out the sounds of kids or appliances?
In macOS 13 Ventura, Apple added background sounds you can play to mask what's going on around you. Go to:
System Settings > Accessibility > Audio and enable Background Sounds.
You can pick a sound, set the volume and select an option to turn the sound off when your Mac is inactive. Next time you're mentally stewing over it being too loud to work, try this feature. A pair of AirPods (Pro or Max, in particular) might be helpful, too. If you find background sounds helpful but want more variety, look for websites like A Soft Murmur or apps like Noizio.

Apple is Shutting Down My Photo Stream—Switch to iCloud Photos
Apple has quietly announced that it is shutting down the My Photo Stream service, the company's first iCloud-based effort at helping users sync photos between devices. My Photo Stream had numerous limitations but was free and didn't count against iCloud storage quotas.
If you're still using My Photo Stream, note that photos will stop uploading as of June 26, and all My Photo Stream photos will be removed from iCloud on July 26; they'll remain on your individual devices.
Apple is encouraging all remaining My Photo Stream users to switch to iCloud Photos, which is more capable in every way but might require you to pay for additional iCloud+ storage to hold your photo library. Those who don't want their photos in the cloud might check out Mylio Photos+.
Contact us if you need assistance migrating to iCloud Photos or ensuring all your various photos are backed up securely.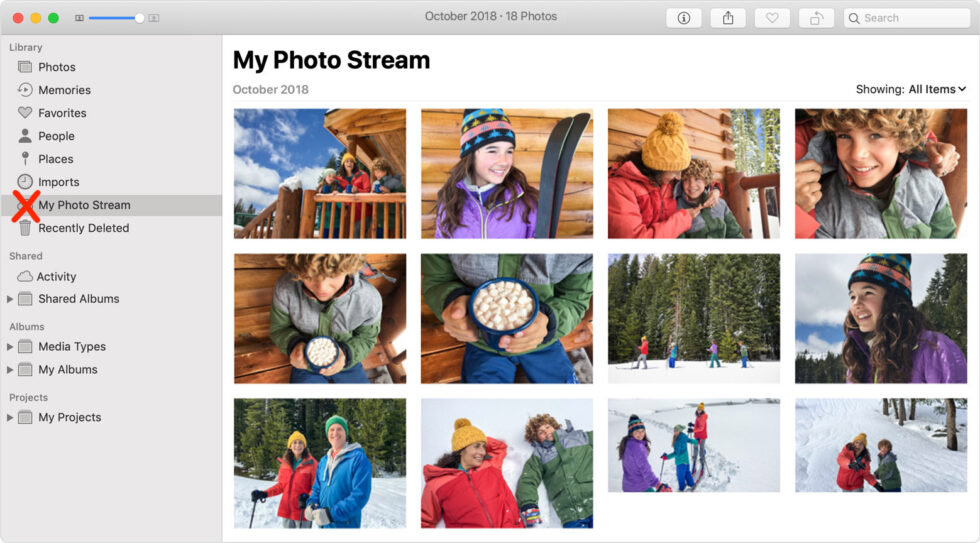 About arobasegroup
arobasegroup has been consulting with clients and advising the best use of Apple Technology since 1998. We listen to our customers and solve problems by addressing their specific, unique needs; we never rely on a one-size-fits-all solution or require them to use a specific product. arobasegroup is your advocate in all things related to information technology. Contact us to learn how we can help: info@arobasegroup.com.
Keep Up-to-Date: An Invitation
Keep on top of all the latest Apple-related news via our social media feed. When you follow us on our social media channels, you will always be up-to-date with the most relevant Apple news and have easy access to tips and useful articles relevant for Apple, iPhone, iPad and Apple Watch users. You won't want to miss these articles and suggestions. Please follow arobasegroup on LinkedIn by tapping here. Thank you!