It's that time of year again. Apple CEO Tim Cook and numerous Apple employees took the virtual stage again at the company's Worldwide Developer Conference keynote to share what we can expect to see later this year in macOS 13 Ventura, iOS 16, iPadOS 16 and watchOS 9. (They barely mentioned tvOS or the HomePod, but Apple will undoubtedly move them forward in small ways as well.)
The announcements came thick and fast, and like last year, many of the technologies cut across several of Apple's operating systems. Before we dive in, however, remember that some older devices won't be able to upgrade. Here are the basic system requirements, though certain features won't be available on all devices:
macOS 13 Ventura: iMac, iMac Pro, MacBook and MacBook Pro from 2017 and later. MacBook Air and Mac mini from 2018 and later. Mac Pro from 2019 and later. Mac Studio from 2022.
iOS 16: Second-generation iPhone SE, iPhone 8 and later
iPadOS 16: Fifth-generation iPad and later, fifth-generation iPad mini and later, third-generation iPad Air and later and all iPad Pro models
watchOS 9: Apple Watch Series 4 and newer, including the Apple Watch SE
Below, we outline some of the new features to expect. Assume that these features are available on the Mac, iPhone and iPad unless otherwise specified.
Apple's 2022 Operating Systems: Customizable iPhone Lock Screen
We've been able to put a photo on the iPhone's Lock screen for years, but that's it. With iOS 16, Apple is opening up lots of customization options along the lines of what you can do to Apple Watch faces. To start, you can customize the font, color and placement of various options, just like a watch face. Photos dynamically display in front of the time, and you can have a set of photos shuffle throughout the day. Widgets from Apple and third-party developers provide at-a-glance information. So, for example, you can check the weather without even unlocking your iPhone. Notifications now scroll up from the bottom. Live Activities help you stay up on the music that's currently playing or the latest score in the big game.

Messages Gains Editing, Undo Send, and Mark as Unread
At long last, Messages will let us edit messages after sending, undo sending to call a message back and mark messages as unread. The first two features are essential for clear communication. This is especially true when you're fixing auto-correct failures. Being able to mark messages as unread ensures that you won't forget to respond to something that you read when you're not in a position to reply.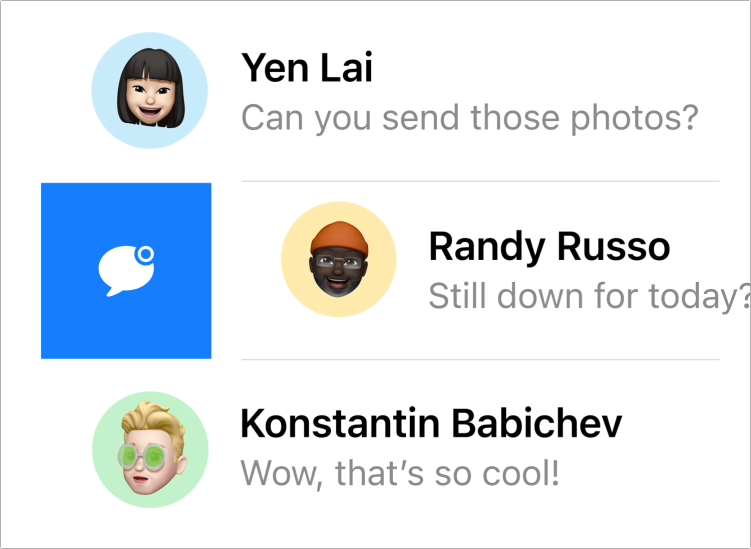 Apple's 2022 Operating Systems Updates: Mail Adds Undo Send, Scheduled Send, Follow-up and Remind Me in 
It's surprising that Apple hasn't spent more time on Mail in recent years, but that's changing in 2022. It will gain some welcome features that are commonplace in other email apps. You'll be able to undo sending, which is helpful when you remember something to add to a message within 10 seconds after clicking the Send button. For more specific timing, scheduled send lets you specify when a message should go out. This is helpful when you are working on the weekend or late at night but don't want your co-workers to feel that they need to reply right away.
Mail will also move sent messages that haven't received replies to the top of your inbox so you can follow up. In addition, you can set a reminder to come back to messages that you've opened but not dealt with (many of us just mark those as unread).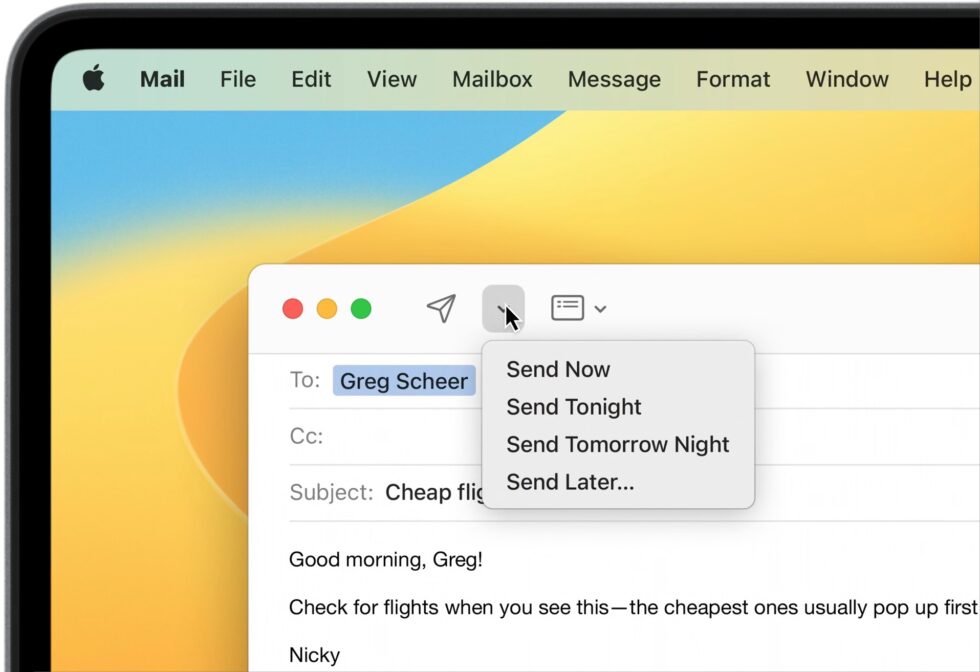 Multi-Stop Routing in Maps
You are no longer limited to a single destination when creating a route in Maps. You'll be able to specify up to 15 stops on a route. This will make it easy to build a trip that includes a swing by your favorite diner, a quick visit with an old friend and a pilgrimage to the World's Largest Bull in Iowa.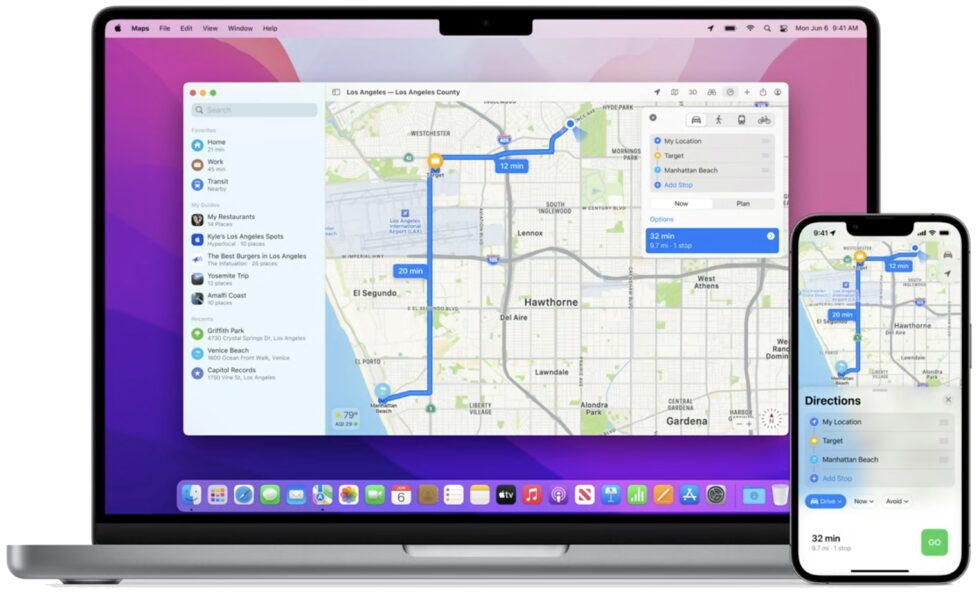 iCloud Shared Photo Library Improves Family Photo Sharing
Apple's latest attempt to help families share photos looks like the best yet. It's certainly better than the shared Family album that's created for Family Sharing groups now. It will be a completely separate iCloud photo library shared with up to five other people. You'll be able to populate it with all your existing photos or a subset based on a start date or who's in them. Everyone will have equal permission to add, edit, favorite, caption and delete photos. Maintaining and improving it becomes a group activity. Sharing new photos will be easy with a switch in the Camera app, automatic sharing based on proximity to family members and sharing suggestions in Photos.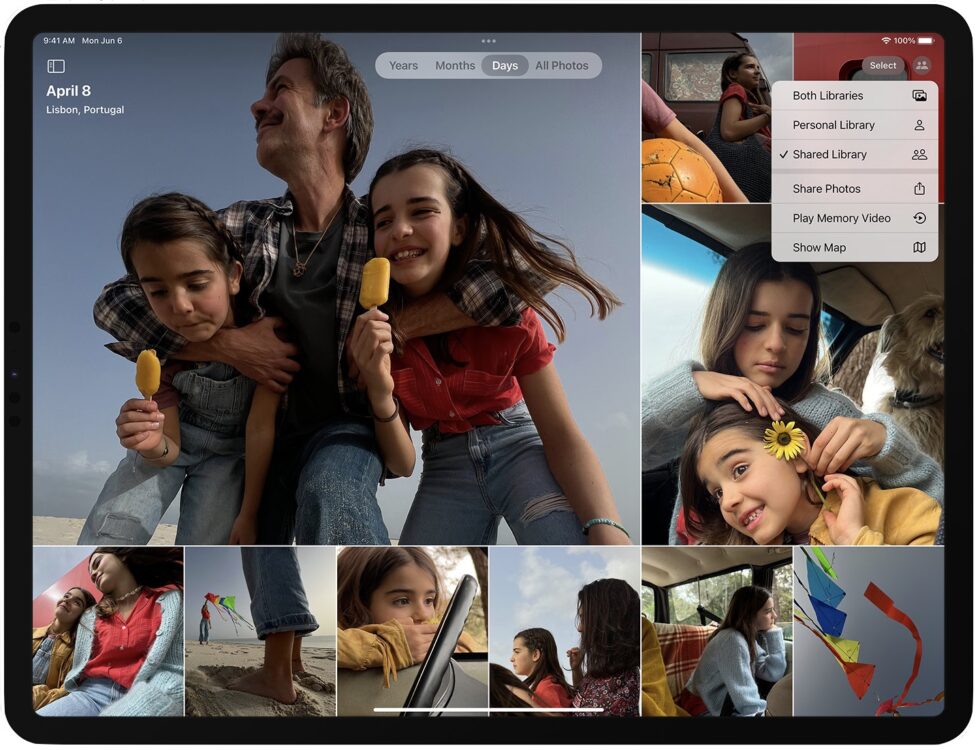 Apple's upcoming operating system releases boast many other new features. We'll highlight a few more in our next post and share more about them once everything ships in a few months.
About arobasegroup
arobasegroup has been consulting with clients and advising the best use of Apple Technology since 1998. We listen to our customers and solve problems by addressing their specific, unique needs; we never rely on a one-size-fits-all solution or require them to use a specific product. arobasegroup is your advocate in all things related to information technology. Contact us to learn how we can help: info@arobasegroup.com.
Keep Up-to-Date: An Invitation
Keep on top of all the latest Apple-related news via our social media feed. When you follow us on our social media channels, you will always be up-to-date with the most relevant Apple news and have easy access to tips and useful articles relevant for Apple, iPhone, iPad and Apple Watch users. You won't want to miss these articles and suggestions. Please follow arobasegroup on LinkedIn by tapping here. Thank you!
(Featured image by Apple)