Have you ever wanted to identify a plant, flower or pet breed, or find out what that famous painting is called?
Us too. In iOS 15 and iPadOS 15, Apple added a new Artificial-Intelligence-driven feature called Visual Look Up. It provides information about photos of plants, flowers, pets, books, artworks and landmarks.
You can impress your friends and family this week at Thanksgiving by giving it a try!
When you're viewing a photo, swipe up or tap the sparkle-badged info button ➊ to see metadata about the image (camera model, image details, location and more). Then, tap Look Up to learn more ➋.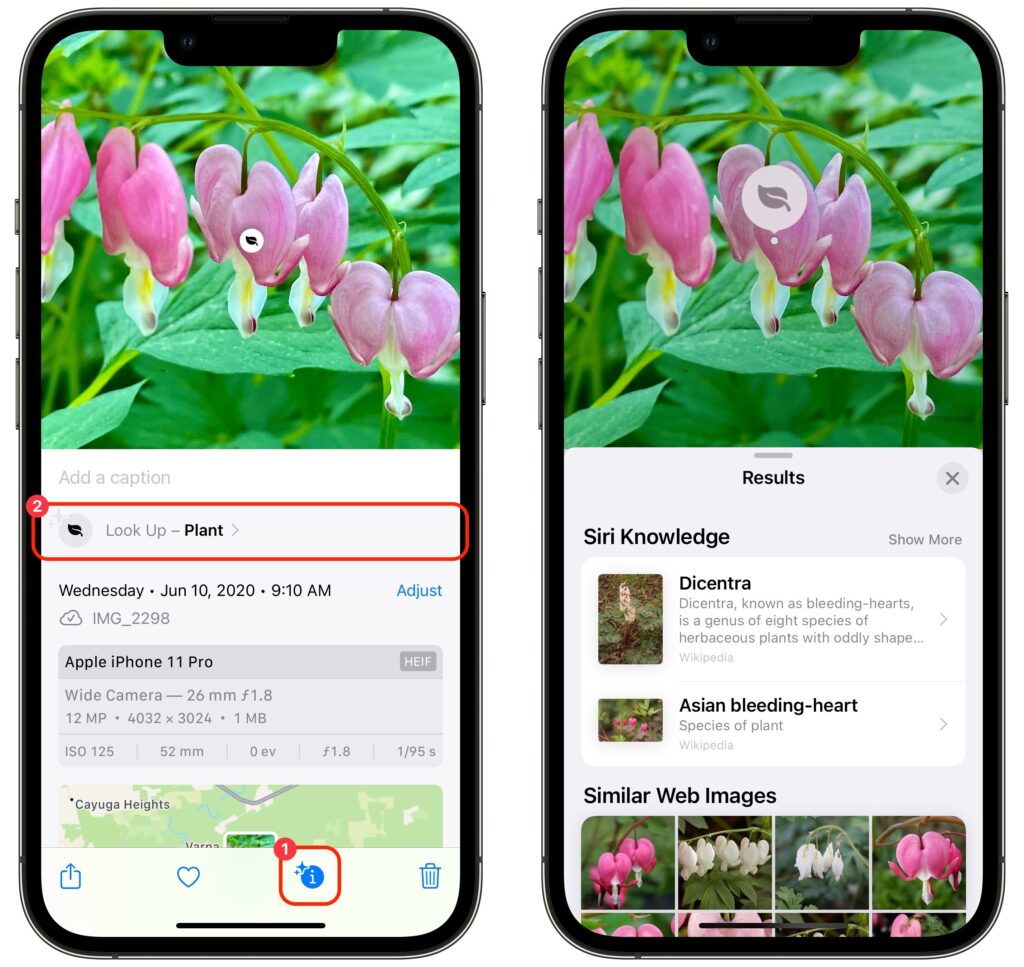 Depending on the item recognized, it will make suggestions to help you learn more. For example, it may suggest Wikipedia articles, similar images from the Web, websites, bookstores, map locations and more. Tap a suggestion to switch to Safari or another app for details.
Unfortunately, if the info button doesn't have the sparkle badge, Visual Look Up hasn't identified anything in the photo.
Check it out and let us know what you find!
About arobasegroup
arobasegroup has been consulting with clients and advising the best use of Apple Technology since 1998. We listen to our customers and solve problems by addressing their specific, unique needs; we never rely on a one-size-fits-all solution or require them to use a specific product. arobasegroup is your advocate in all things related to information technology. Contact us to learn how we can help: info@arobasegroup.com.
Keep Up-to-Date: An Invitation
Keep on top of all the latest Apple-related news via our social media feed. When you follow us on our social media channels, you will always be up-to-date with the most relevant Apple news and have easy access to tips and useful articles relevant for Apple, iPhone, iPad and Apple Watch users. You won't want to miss these articles and suggestions. Please follow arobasegroup on LinkedIn by tapping here. Thank you!