Consider Moving Your Mac's Dock to the Side of the Screen
For most of us, our Mac's screen is wider than it is tall, so longer Web pages and documents often benefit from more room from top to bottom.
To maximize the amount of usable vertical space and reduce the need to scroll as much, you can set the Dock to hide automatically and appear only when you move your pointer to the bottom of the screen.
A better approach is to position your Dock on the side of your screen where it's less likely to use space you'd prefer to have available for content. Many people prefer the right side, but you can also try the left to see how it works for you.
The easy way to move the Dock is to Control-click its separator bar and choose the desired side from the Position on Screen menu. Voila!
Look Up Apple Device Details in Mactracker
Even for those who work with Apple devices daily, it can be a challenge to remember all the small product details. For example: what processors were available with the 2020 iMac? What resolutions did the Apple Thunderbolt Display support? What are the differences between the fifth and sixth generations of the iPad mini? If you find yourself wanting the answers to these and other similar questions, you can find the answers quickly. Simply turn to Ian Page's free Mactracker app, an indispensable repository of information about Apple products. Versions are available for the Mac and the iPhone and iPad.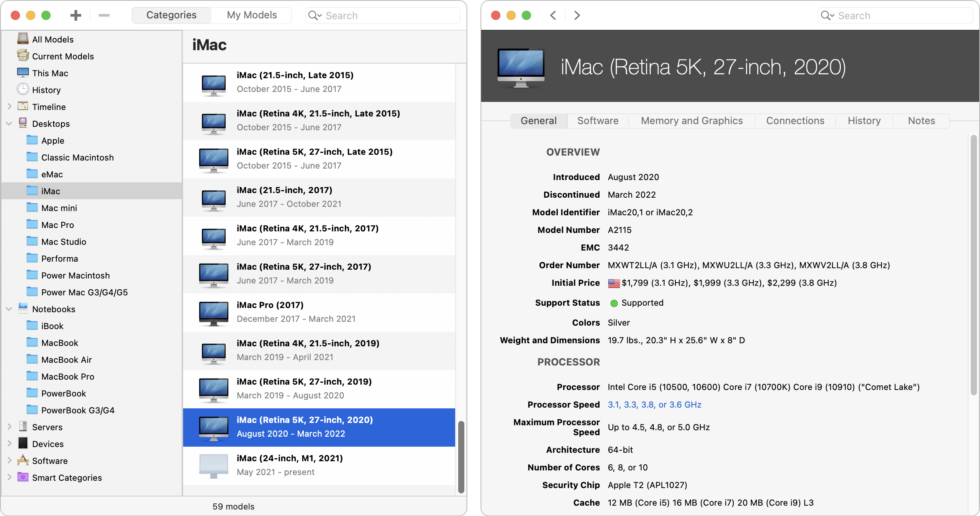 About arobasegroup
arobasegroup has been consulting with clients and advising the best use of Apple Technology since 1998. We listen to our customers and solve problems by addressing their specific, unique needs; we never rely on a one-size-fits-all solution or require them to use a specific product. arobasegroup is your advocate in all things related to information technology. Contact us to learn how we can help: info@arobasegroup.com.
Keep Up-to-Date: An Invitation
Keep on top of all the latest Apple-related news via our social media feed. When you follow us on our social media channels, you will always be up-to-date with the most relevant Apple news and have easy access to tips and useful articles relevant for Apple, iPhone, iPad and Apple Watch users. You won't want to miss these articles and suggestions. Please follow arobasegroup on LinkedIn by tapping here. Thank you!
Featured image based on an original by iStock.com/MikeLaptev.